Vented & Unvented Hot Water Cylinders
Hot water is an integral part of the smooth running of any home or business, so it's vital your system works for you.
As part of our plumbing and heating services, we have dedicated solutions for hot water cylinders, including conventional vented models and unvented systems.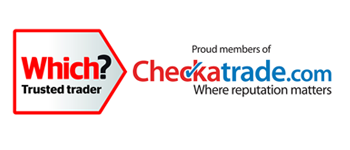 Choosing The Hot Water Cylinder
What Are Hot Water Cylinders?
Hot water cylinders store a property's hot water. They can be heated in several ways, including gas and oil burners, solar power and electric immersion heaters. If you'd like any advice about the best hot water system for your property, our expert plumbers can help.
We can supply and fit new water cylinders at domestic and commercial premises, perform emergency plumbing repairs and ensure your system meets your needs.
Reliable Plumbing Installations & Repairs
We complete all aspects of hot water cylinder maintenance, including new installations and system repairs. With over 30 years of experience, if we're fixing a poor functioning cylinder, we can even recommend a replacement to save you time and money.
If you have a vented cylinder connected to a water tank (e.g. in your attic), this is also something we can check. Water tanks hold high volumes of water, undergoing wear and tear over time that may leave them susceptible to issues. Their maintenance is an essential part of a fully functioning water and heating system, so let us know if yours is due a service. Alongside water tank replacements, we can also fit new ball valves and overflows.
Ask us to check your hot water cylinder as part of your annual boiler maintenance service, ensuring every part of your heating system is working as it should.
Unvented Hot Water Cylinders
As well as standard vented systems, we offer specialist services for unvented hot water cylinders, something many plumbing companies don't provide. Luckily, we have plumbers who are qualified to work with this type of cylinder, giving homeowners a more comprehensive service.
Unvented cylinders are a highly popular addition in homes across the South East, ensuring you have high volumes of hot water to use whenever you need it. They connect to your property's mains water supply for a pressurised system, balancing water pressure throughout your property when multiple water outlets are in use.
Choose unvented hot water cylinders for:
on demand hot water
improved water pressure and distribution
taking up less space
easy installation anywhere in the home – using existing pipework
ensuring showers and baths work at optimum performance
quieter systems
energy efficient homes