General Plumbing Services
Are you looking for a trusted local company offering reliable plumbing services? At Evolution Plumbers, we pride ourselves on outstanding customer service, fast response times and extensive knowledge of all plumbing issues.
We'll come out to you as soon as we can, fixing anything from a leaky tap or radiator to a blocked toilet, covering every aspect of your plumbing.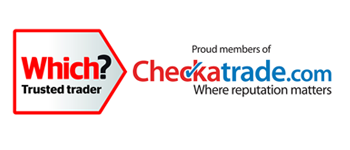 Be Safe With Our Gas Certificates
Why Choose Evolution Plumbers?
Qualified plumbers – We've gained a reputation for excellence in the local area, giving you peace of mind our plumbing work is safe, reliable and compliant.

Fast response – We come out to both domestic and commercial properties, offering standard and emergency plumbing services day and night.

Experienced team – With over four decades of experience between us, we have a wealth of expertise to meet your plumbing needs.

Experienced team – With over four decades of experience between us, we have a wealth of expertise to meet your plumbing needs.

Minimal disruption – We make the process as hassle-free as we can, providing same-visit solutions wherever possible, leaving the area clean and tidy.
Our Expert Plumbing Services
We understand that working plumbing systems are integral to the smooth running of your home or business. No job is too small for our plumbers, and we offer a wide range of tailored solutions to get your plumbing operating as efficiently as it should be.
Ball Valves, Tanks & Overflows
If your overflow pipes are dripping, you may require replacement ball valves, which we're happy to supply and install. Our expert plumbers will find the source of the issue, repairing leaking or noisy tanks, installing new overflows and more.
We also offer regular water system maintenance to make sure it remains in good working order.
Water Supply Issues
If your stop sock seizes or has a leak, it may prevent you from turning off your mains water in the event of an emergency such as a burst pipe. We provide replacement stop cocks, installing them securely to ensure the problem doesn't escalate.
We can also inspect your hot water supply, from identifying central heating issues to poor water pressure, performing fast boiler repair services.
As well as thermostats, valves and new boilers, we also install water pumps, providing cost-effective heating solutions.
Hot Water Cylinders
Water tanks and cylinders often store a property's hot water. We install, replace and repair both vented and unvented hot water cylinders, providing ongoing maintenance whenever you need it.
Bathroom Plumbing
Upgrading your bathroom? If you need help with any part of the plumbing for wet rooms, ensuite showers or family bathrooms, let us know.
We install new fittings and repair parts such as cracked toilet cisterns. To find out more, take a look at our bathroom plumbing services.
Sinks, Toilets & Drains
Whether you need a new tap installed or a toilet repaired, we can help.
We inspect internal and external drainage issues, as well as offering specialist services for sink and toilet blockages.