24 Hour Emergency Plumbing
No hot water? Overflowing sinks? Found a burst pipe? If you need 24 hour plumbers, get in touch with our team.
At Evolution Plumbers, we have over 40 years of expertise, offering fast response times, reliable solutions and expert advice. Contact us now if you need assistance.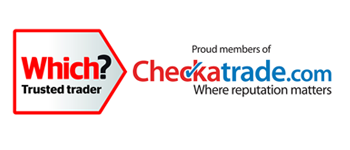 Have a Plumbing Emergency?
Emergency Plumbers for the South East
We know how stressful it can be when your plumbing isn't working as it should, especially when it disrupts the day to day running of your home or business.
We offer:
Efficient repairs – We'll get your plumbing back up and running as soon as possible.

Fast response – Our plumbers aim to be with you within 2 hours of your call.

No call out charge – We charge fixed fees at competitive rates.

On site repairs – Our team carry parts with them, so they can often perform repairs at the first visit.

Heating & plumbing experts – Whether it's your plumbing or central heating at fault, we can help.
Our 24 Hour Plumbing Services
Take a look at some of our emergency plumbing services.
Fault Finding & Repairs
As well as finding high quality, quick fixes for all your plumbing issues, we'll investigate the cause so that it doesn't happen again. That's why we offer a 90-day guarantee on our plumbing repair services.
Fixing Burst Pipes
Old or damaged pipework can become weaker over time as it cools and expands in fluctuating temperatures throughout the year. This can result in leaks or even a burst pipe, causing a lot of stress for homes and businesses, especially if you have to turn your water off until it's fixed. We repair burst pipes as quickly as possible, identifying the source of the damage fast.
Boiler Breakdowns & Hot Water Supply Issues
Discovered you have no hot water? It may have stopped for a variety of reasons, including power supply issues, gas leaks, a boiler fault or a sediment build-up in your pipework. If you need us to inspect or fix your boiler, call us without delay.
Blocked Drains, Sinks & Toilets
Blocked drains can cause damage to other parts of your property, from kitchen units to bathroom floors. Our plumbers will identify the source of any sink, toilet and drain blockages, whether they're located in external or internal sites. We carry specialist equipment with us to resolve the issue as soon as possible.
What We Cover
Burst pipes & leaks
Sinks, taps & stopcocks
Toilets
Drains
Water tanks, heaters & pumps
Ball valves & overflows
Central heating and boiler breakdowns
Roof & gutter leaks
Radiators, thermostats & valves