Blocked Sinks, Toilets & Drains
Is your home's water draining slower than it should be?
Do you need urgent help with a blocked toilet that won't clear? Get in touch with Evolution Plumbers.
We offer specialist South East plumbing services for blocked sinks, toilets and drains.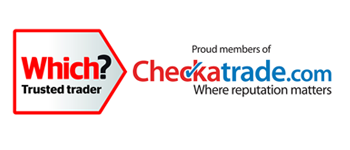 Sink & Toilet Blockages – Get Fast Plumbing Solutions Now
Plumbing blockages can cause a variety of issues, from slow draining sinks to unpleasant smells coming from a backed up system or overflowing drains. It can also be highly inconvenient if your bath or shower take a long time to drain or something as simple as running a tap for a few moments fills the sink thanks.
Whatever the situation, we can help. We're available day and night to attend your property, dealing with any problems effectively and with minimal disruption. We get to the source of the issue fast, implementing quick and effective solutions to get your plumbing working as efficiently as possible.
Plumbing & Drainage Specialists
Not sure if you need our help? To unblock your sink, make sure the plug hole and u-bend are clear as there may be some debris trapped. You could also use some bleach or specialist drain products to shift the blockage overnight. Always be careful when using any chemicals, reading the instructions carefully. If this doesn't work, your system may have a severe blockage that needs professional assistance to clear.
With a wealth of experience, we tackle blockages at both domestic and commercial properties, including basins, pipework, drains and toilets. We take on jobs of all sizes, from quick fixes to complex bathroom drainage issues. Whether you've tried to resolve it yourself, or you'd prefer an expert take a look at what's happening, our qualified plumbers have the knowledge and expertise to assist.
Got Issues with Blocked Drains?
We provide 24 hour plumbing services for both internal and external drainage issues. Blocked drains can be caused by several factors, including excessive silt, fat and soap deposits, needing professional techniques to flush them away to leave clear and flowing drains.
Our experts carry a range of tools to find fast resolutions, including jetting equipment and rods, as well as mechanical equipment to break down any debris causing the blockage.
We also run a separate division of the Evo Home Services group for all drainage requirements, including emergency drain repairs and CCTV drain surveys. These services can be used for more extensive issues, such as drains damaged by broken pipes or root ingress.